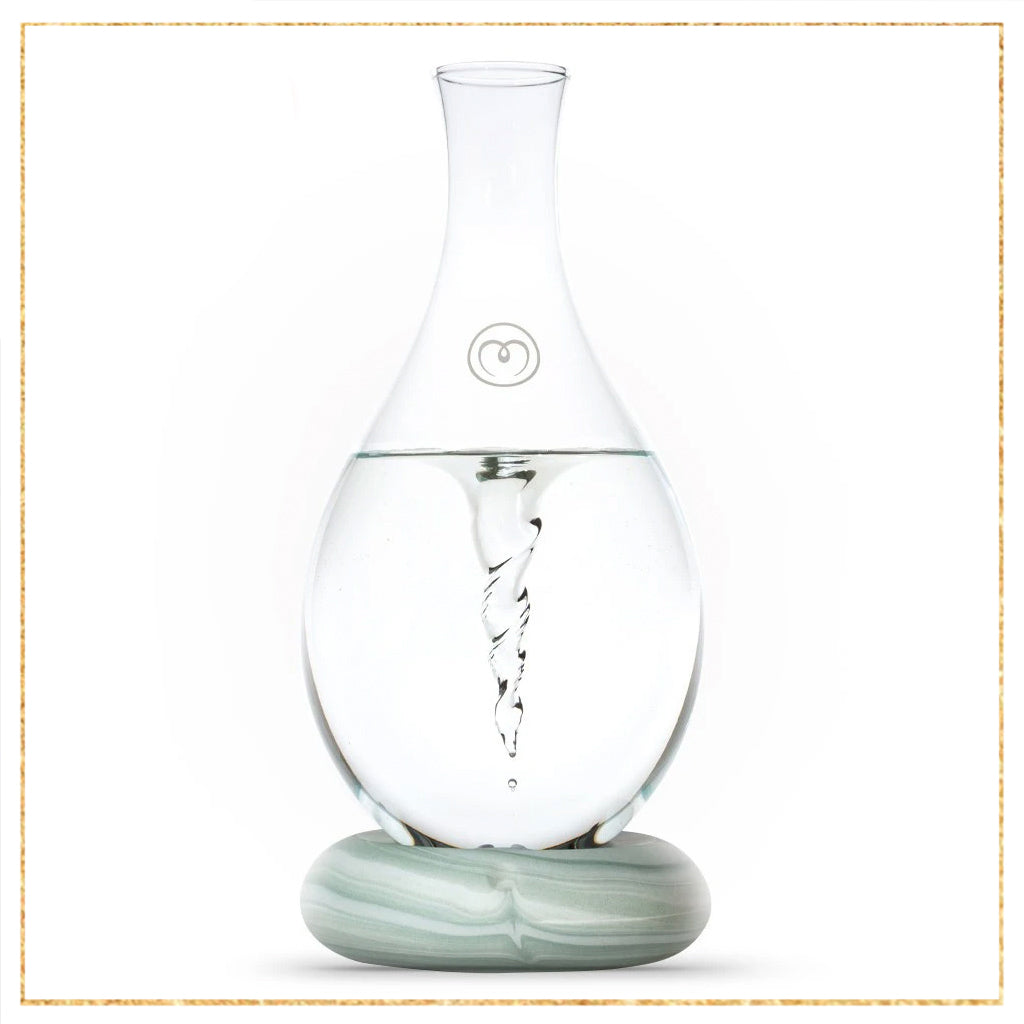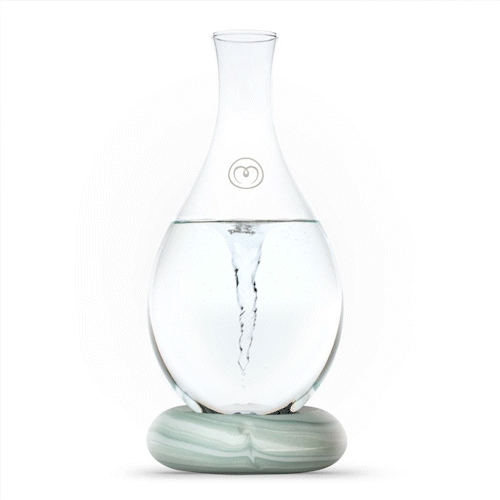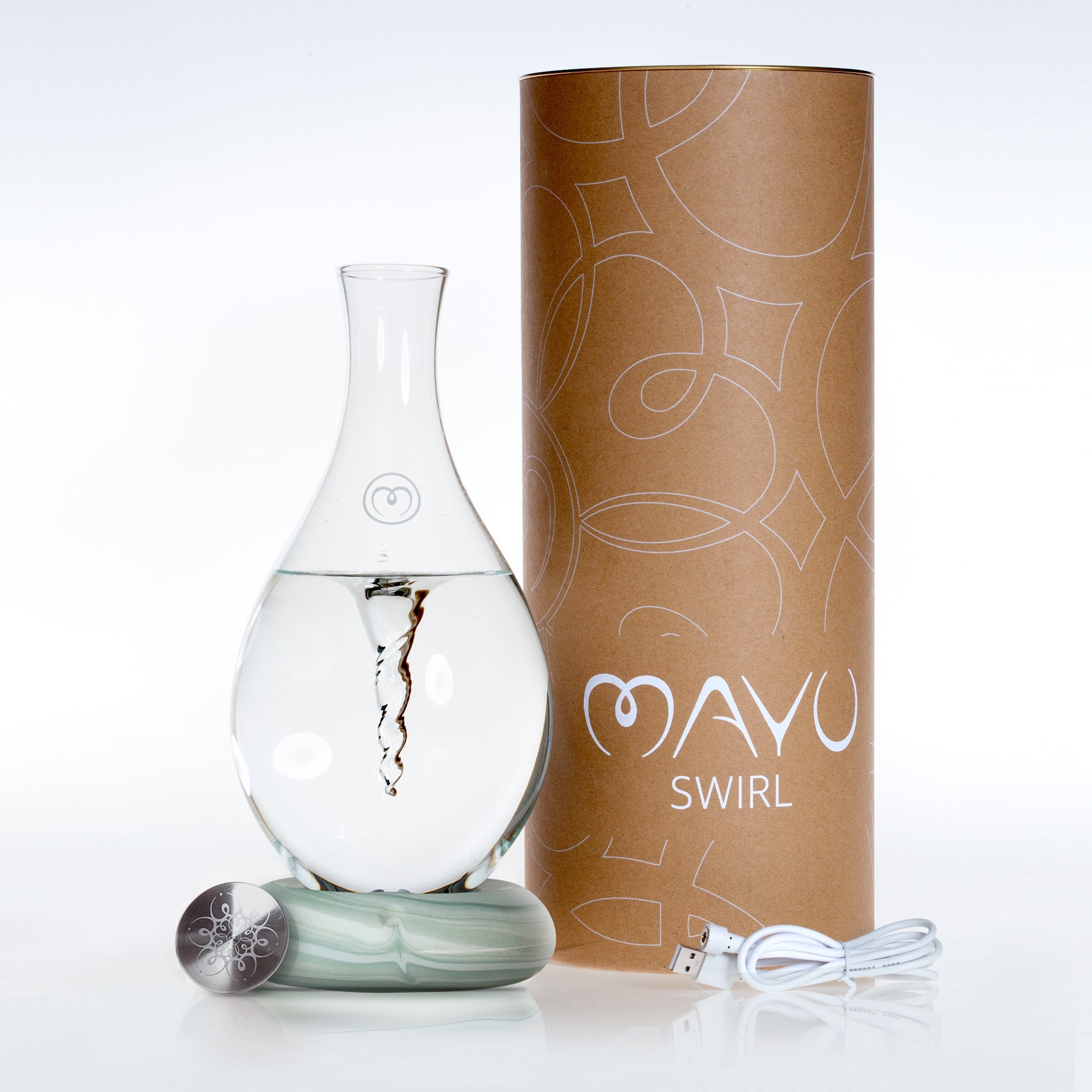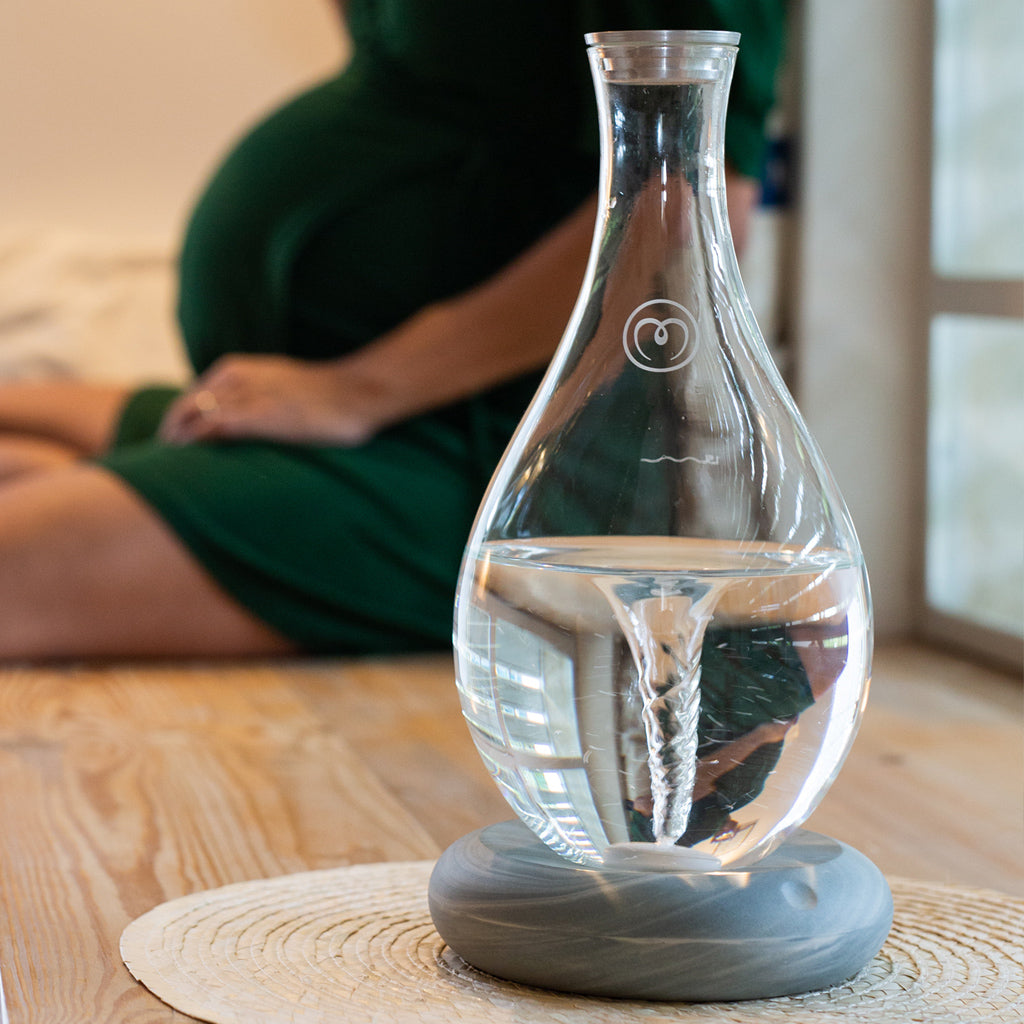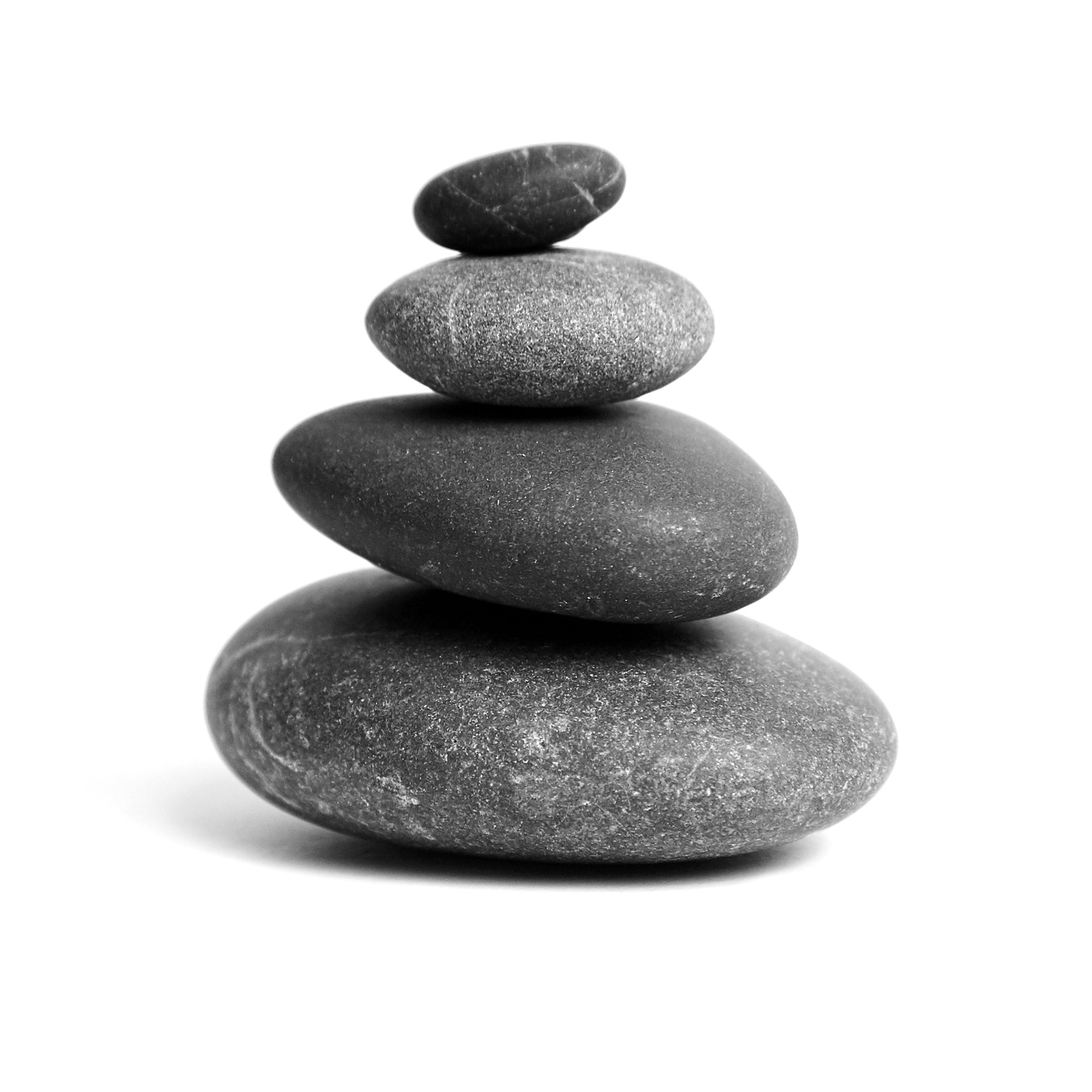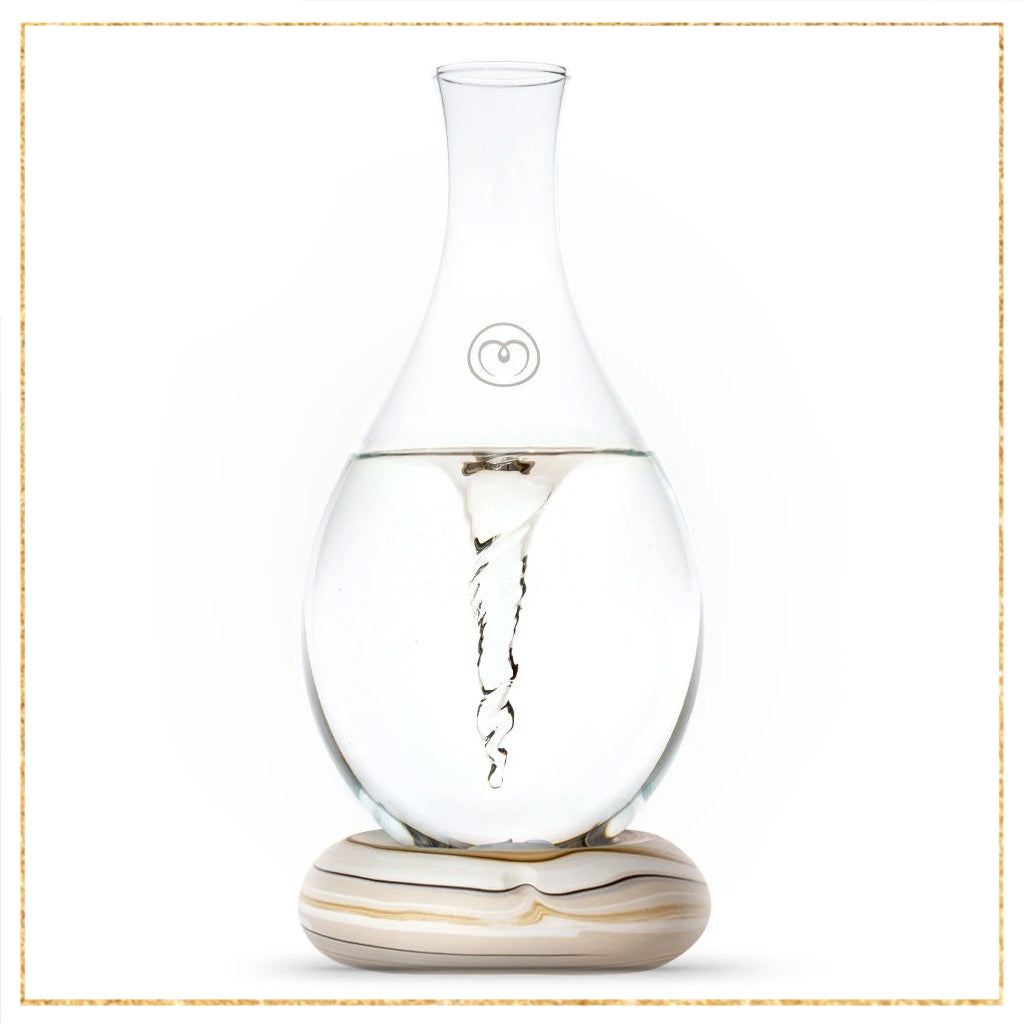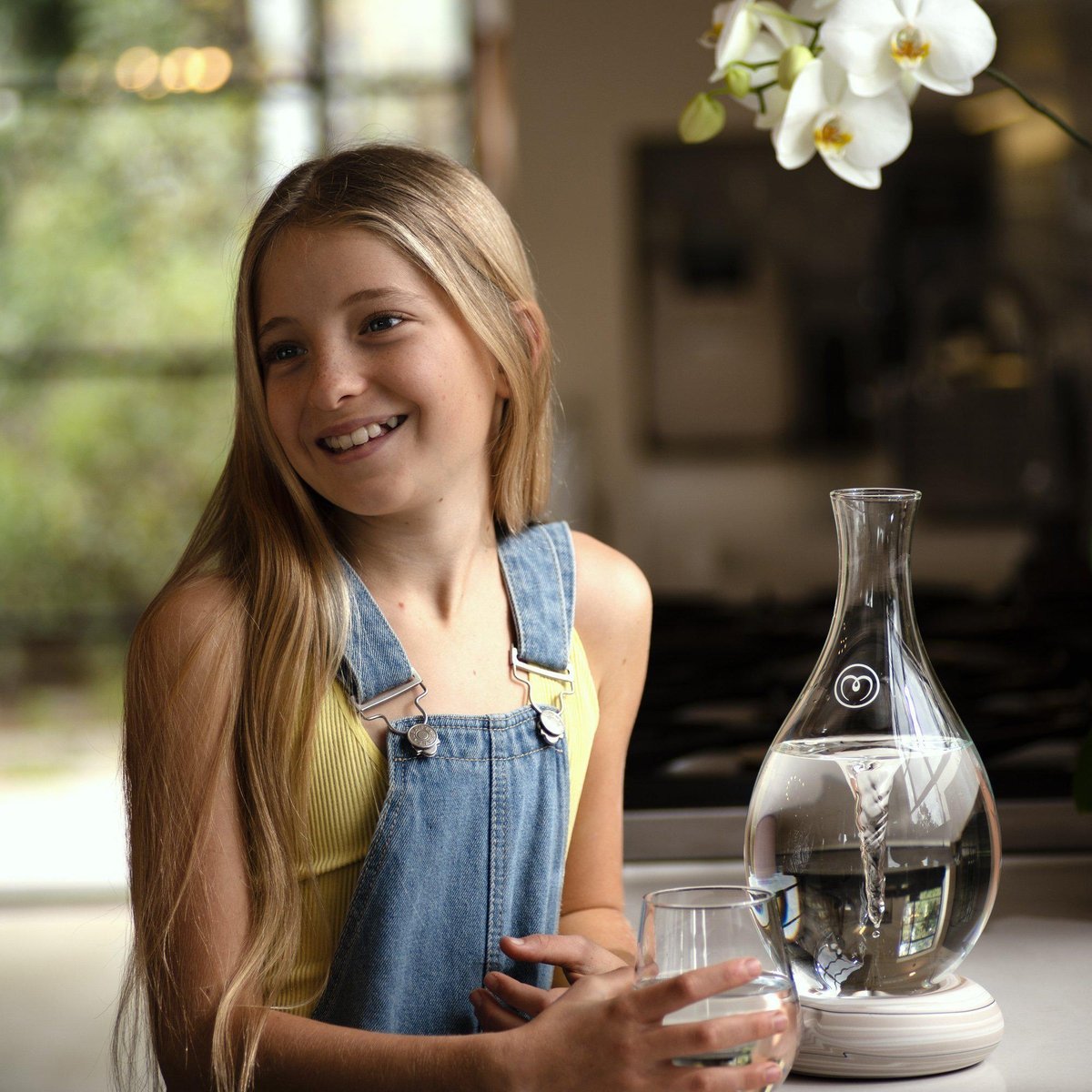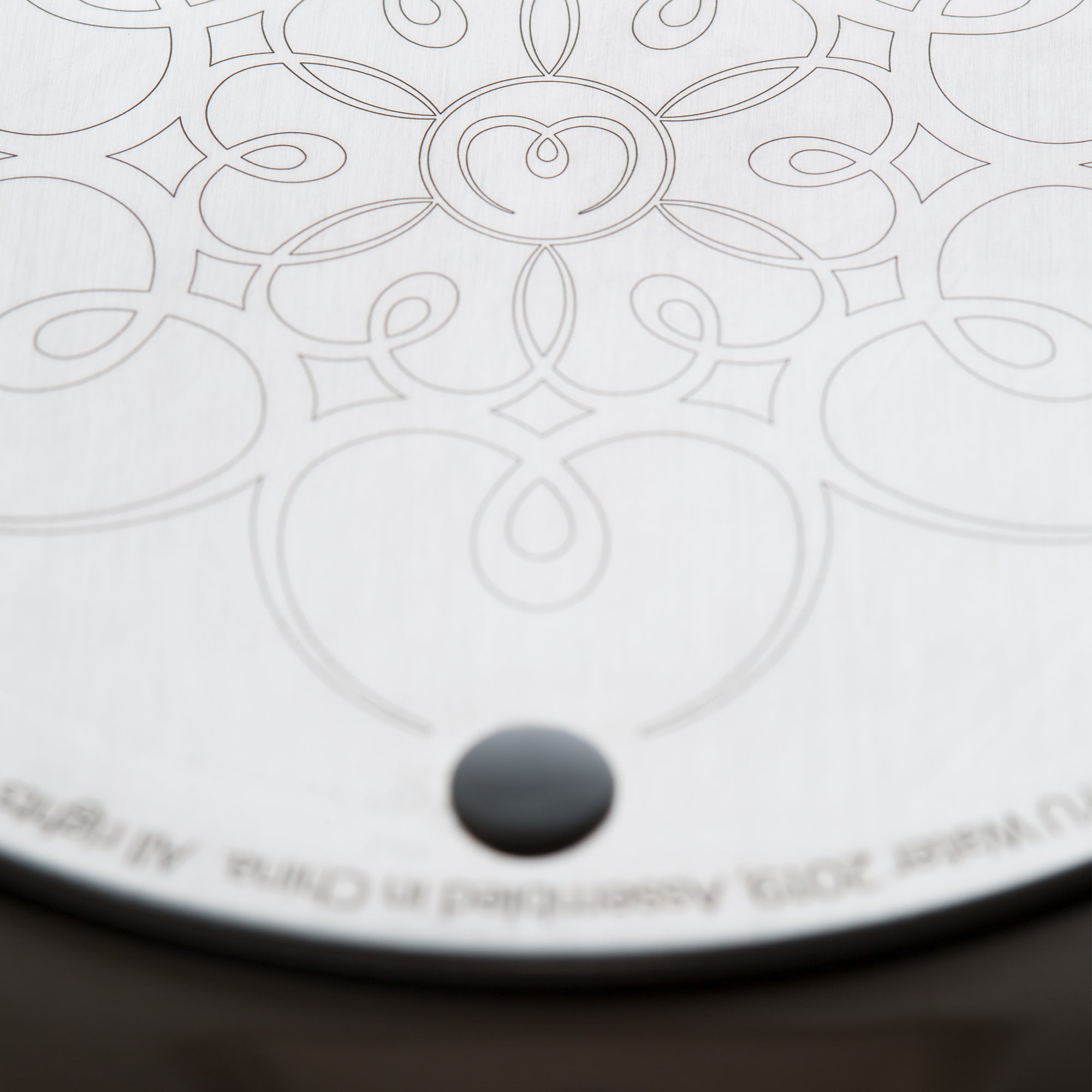 Shipping & Refund Policy
Here at Foods Alive, we like to keep things simple and transparent. That's why we offer both a flat-rate and a free shipping option during the checkout process.
Shipping to Continental US (including Alaska, Hawaii, U.S. Territories and APO/DPO/FPO)
$10 shipping on orders under $69
FREE shipping on orders $69 or more— after any discounts/promotions are applied and before shipping charges or taxes are applied
All orders are shipped either by USPS (1st Class or Priority) or by UPS Ground. A customer's preference for one shipping company over another is not always feasible, so we reserve the right to choose the best method of shipping at our own discretion.
International Shipping (outside of USA)
At this time, we are not able to ship to international addresses. If you are outside of the United States, you can order Foods Alive products through www.iherb.com. They carry most of our items and offer the best international shipping options around.
Returns, Refunds, Replacements
We accept returns for any reason on products bought directly from our website for up to 30-days after receipt. We will refund your purchase price, less return shipping charges, if you use our return label. We can not accept return requests after 30-days.
To request a return label, or if you need further assistance with your return, please contact us by filling out our contact form here.
Once we receive your returned product and it has been inspected, a credit via the original method of payment will be processed within 7 – 10 business days.
If you've purchased our products from a retailer and not directly from us on our website, you will need to reach out to the place of purchase to have your return or replacement processed.
If you have damaged product, please contact us for assistance by filling out our contact form here. Please note, that we may request an image of the damaged product.
Promo Code Restrictions
All promo codes are ONLY valid on Foods Alive products, but EXCLUDES multi-packs, bundles, samples, and bulk items because these items are already discounted. All promo codes are one-time use promo codes.
Promo codes are also NOT valid on 3rd party vendor items such as CocoRinga, BioCoffee, Carafes, Aloe Vera Juice, etc.
California Proposition 65 Warning & Information
California Residents Only
Warning: Cancer and Reproductive Harm – www.P65Warnings.ca.gov/food. - For more info visit foodsalive.com/prop65
Foods Alive takes food safety very seriously. All foods that are grown in nature contain trace levels of naturally occurring elements/minerals such as lead and cadmium, which are naturally present in all soils because they are found in the Earth's crust. Because these minerals, including cadmium and lead, are present naturally in the soil, they are absorbed by plants through their roots along with other nutrients. As a result, there may be unavoidable traces occurring in virtually all foods, including fish, meats, grains, fruits and vegetables.
The Food and Drug Administration (FDA) and other health authorities have determined that tiny traces of naturally occurring minerals in foods are unavoidable and do not present a public health risk, threat of injury, or need for warnings. The FDA regularly monitors the amount of cadmium and lead in food and we ensure that our products safely pass any FDA regulations.

*Contaminants are often expressed in micrograms (mcg). When considering the levels of naturally occurring elements such as lead or cadmium found in food, it is helpful to put these units of measurement into perspective. How much is a Microgram (mcg)? A microgram is one/one-millionth of a gram. To put this unit into perspective, a penny weighs 2 grams. To get a microgram, you would need to divide the penny into 2 million pieces. A microgram is one of those two million pieces.
California law contains what is known as the Safe Drinking Water and Toxic Enforcement Act, also referred to as Proposition 65 ("Prop 65"). Prop 65 is a unique, California-only "right to know" law that requires products sold in California to bear warning notices about potential exposure to any of the over 800 substances (click here for the full list) listed by the state. Prop 65's warning standards are uniquely low and not safety-based. As a practical matter, Prop 65 warnings are required for any product (food or non-food) that exposes an individual in California to virtually any detectable amount of a listed chemical.

Prop 65 does not ban any products from sale in California; it simply requires warnings about the listed chemical contained in the product. No other state has a law similar to Proposition 65, which requires warnings for listed chemicals contained in products at levels that are far below levels known to cause any actual harm, or that are regulated by the FDA or other federal law. Proposition 65 regulates substances officially listed by California as having a 1 in 100,000 chance of causing cancer or birth defects over a 70-year period.

Trace amounts of lead, cadmium, and other metals and chemicals listed under California's Proposition 65 are found in some of even the most carefully selected and sourced ingredients contained in Foods Alive products. Lead, as an example, is a naturally occurring element that is found throughout the entire environment, including in soils where it can be taken up by natural plants and herbs all over the world. None of these elements are added by farmers or by Foods Alive. We follow good manufacturing practices throughout our supply chain to minimize or eliminate any contamination.
Source: US Food and Drug Administration, Total Diet Study Market Baskets 2006 through 2011
Rather than face more unscrupulous lawsuits, Foods Alive prefers to comply with Prop 65 by: (1) providing warnings where there are detectable levels of trace amounts of listed chemicals; or (2) limiting the serving size for California residents to avoid any warning requirement; or (3) placing the Prop 65 warning on all of our products. We strongly believe that any minute levels of the chemicals listed by Prop 65 in its products should be exempted under the "naturally occurring allowance" exception.
Why are there Prop 65 warning labels on so many products in California?
Prop 65 has a "citizen-suit" provision meant to pay for itself and not require funding from the legislature. To add incentive to California citizens to police Prop 65, when a citizen (or private enforcer) brings a lawsuit against a company, they are awarded a payment equal to 25% of the Civic Penalty settlement imposed on the manufacturer.
These individuals and law firms may not have to prove that they have been injured in any way by whatever violation of the Prop 65 they are claiming. Prop 65 allows lawyers and individuals to bring suits against companies and put the burden of truth on the manufacturer. Due to the high costs of litigation, most of these lawsuits settle out of court and never make it to trial. In 2016, businesses paid $30.1 million in Prop 65 settlement payments. Of that total, 72% ($21.5 million) went to attorney's fees.
Example settlement of $100,000: Approximately $72,000 would go to attorney fees and $28,000 would go towards the Civic Penalty. Of that $28,000 Civic Penalty, $7,000 would go to the private individual filing the lawsuit and $21,000 would go to the Office of Environmental Health Hazard Assessment. You can view the 2016 Prop 65 Settlement Summary here.
Will there be any changes to prevent unnecessary Prop 65 lawsuits?
Governor Brown Proposes to Reform Proposition 65: On May 7, 2013, Governor Edmund G. Brown Jr. proposed reforms to strengthen and restore the intent of Proposition 65, a three-decade-old law enacted to protect Californians from harmful chemicals, that has been abused by some unscrupulous lawyers driven by profit rather than public health. Read more about this here.
To learn more visit California's Prop 65 website for additional information.
Disclaimer
The products and claims made about specific products on this website have not been evaluated by the USDA and are not approved to diagnose, treat, cure or prevent disease. The information provided here is for informational purposes only and is not intended as a substitute for advice from your physician. Before undertaking any change in lifestyle or diet, we urge you to seek the guidance and services of qualified, licensed health professionals.
Product Details
A Breath of Fresh Water

The MAYU Swirling pitcher harnesses the gentle, elemental power of the spiral motion to deliver reoxygenated, rebalanced, and restructured water for a superior hydration experience.

This water-enhancing carafe recaptures lost vitality with an innovative vortex technology inviting oxygen in to balance, alkalize and manifest your water's true taste and texture. Water, like fine wine, needs to breathe to express its best flavor.

Swirl's whirlpool motion recaptures lost vitality by inviting oxygen in to balance, alkalize and manifest your water's true taste and texture — just 6,000 times faster.
Technical Specifications

Glass Carafe: Volume 1.5L / 51 Oz. 100% borosilicate glass carafe with a built-in impeller. 

Base: hand-made porcelain, vortex generator coupled with automatic load and touch sensors. Stainless steel 304 bottom plate. 

Lid: Stainless steel 304, food-grade silicone seal (for storage). 

Rechargeable battery: 3.7V, 18650 li-ion, up to 7 hours of wireless use. 

Cord: USB type A to type C, 50 inches (1.27m)

Power: 5V --- 1A

Product Certifications: ETL certified, CE certified, FCC compliance

Warranty: 2 years limited warranty.

Weight: 30.9 oz(875 g) 

Height: 12.6" (320mm)

Diameter: 5.5" (140mm)
Mayu Swirl Out of the Box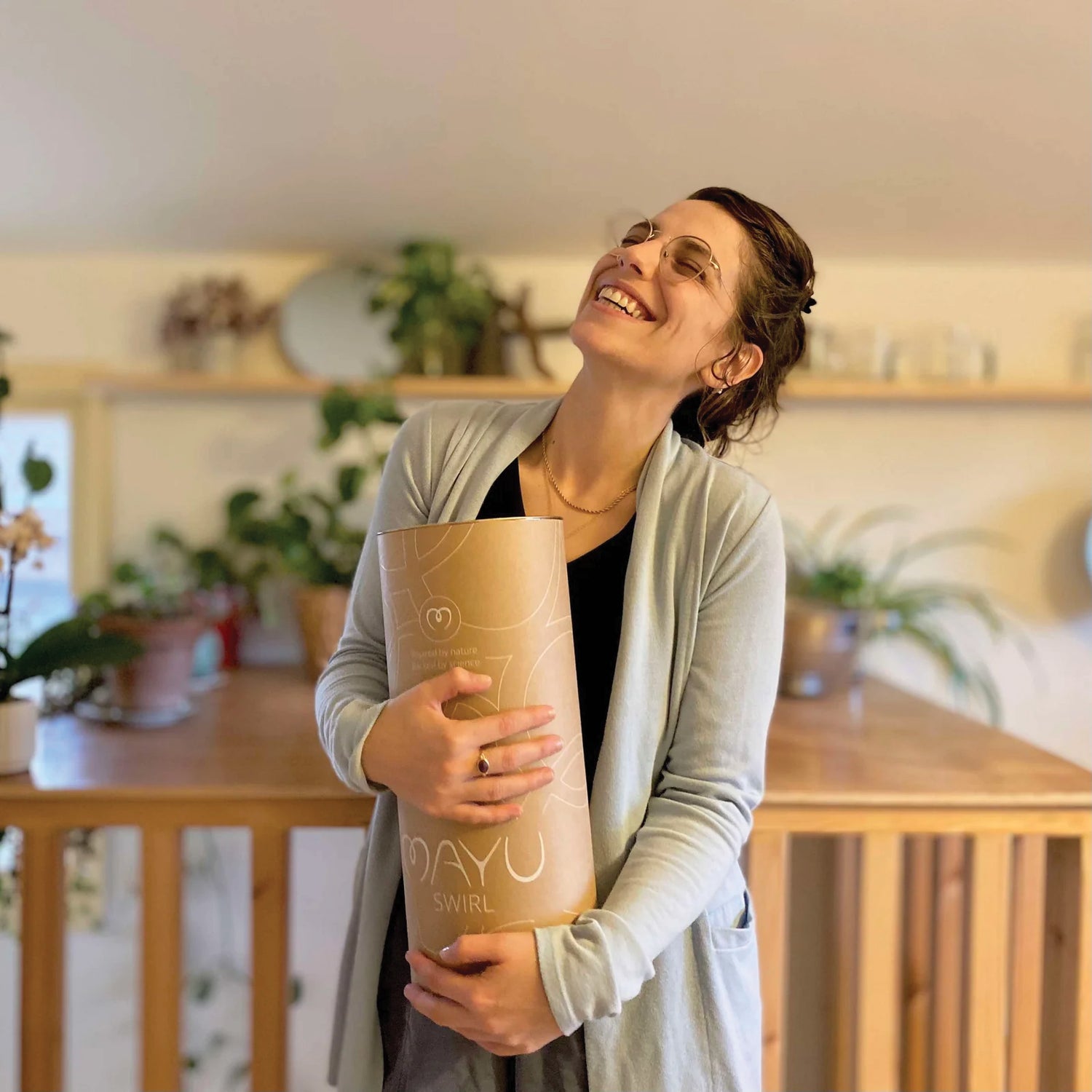 Make a splash this holiday season
The MAYU Swirl is not just a gift – it's an experience. When opened, its center gravity cascades down into a stunning display of the elements. Each MAYU swirl perfectly mixes up oxygen and water to revitalize, refresh, and rediscover the gift of water.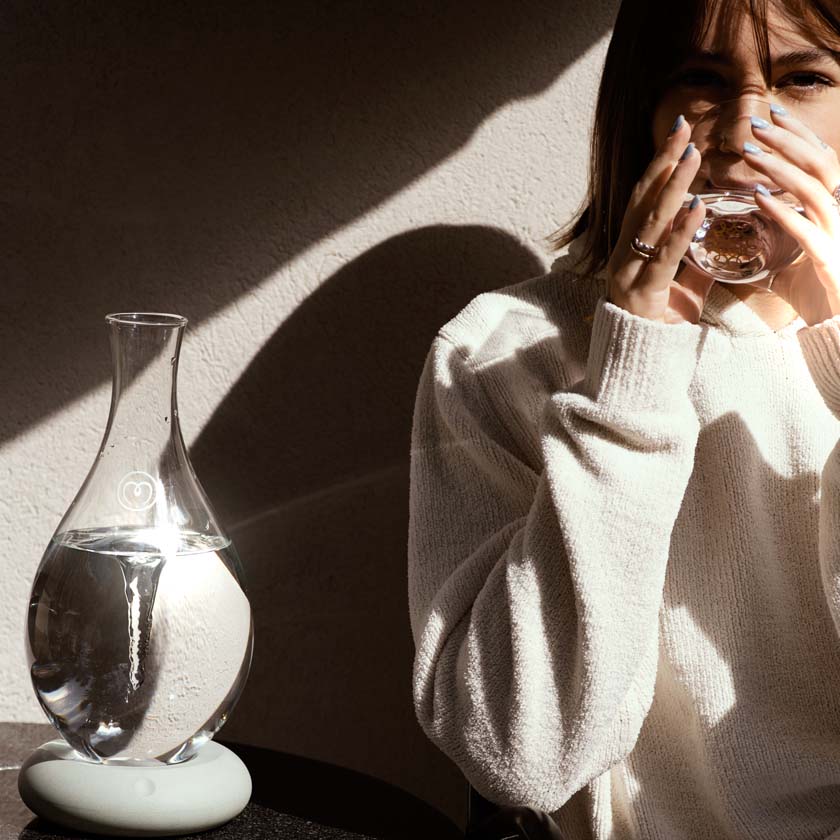 Supreme Water Quality
MAYU Swirl helps your water get its groove back with a gentle whirlpool motion that pulls in oxygen while balancing alkalinity to manifest its ideal taste and texture.
Learn More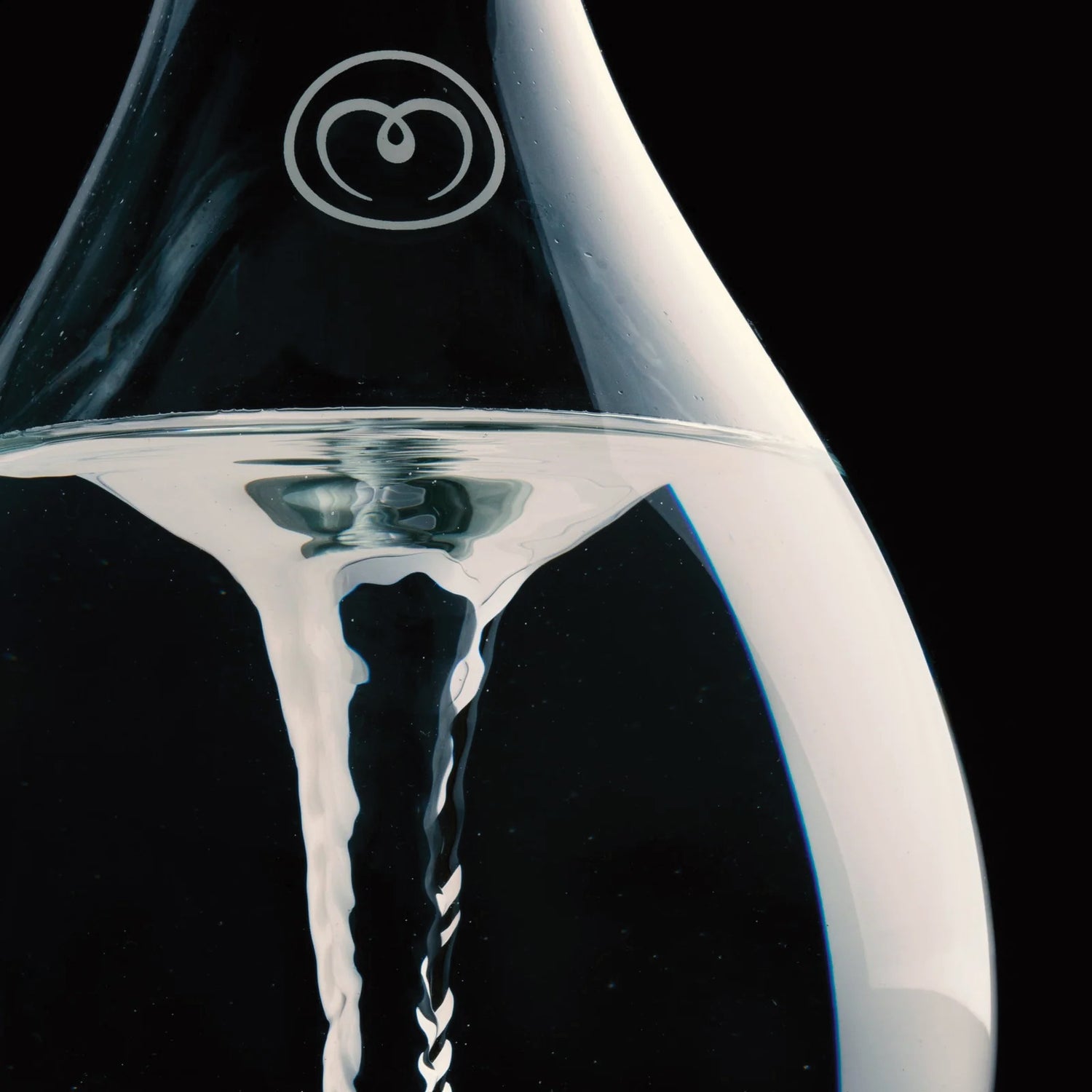 Rejuvenated Water is a thing of Beauty
With swirling water captured in suspended animation within the elegantsymmetry of our borosilicate waterdrop glass Carafe, the MAYU Swirl is both a mesmerizing sculptural statement and a powerful vessel for aerating, bringing water back to life.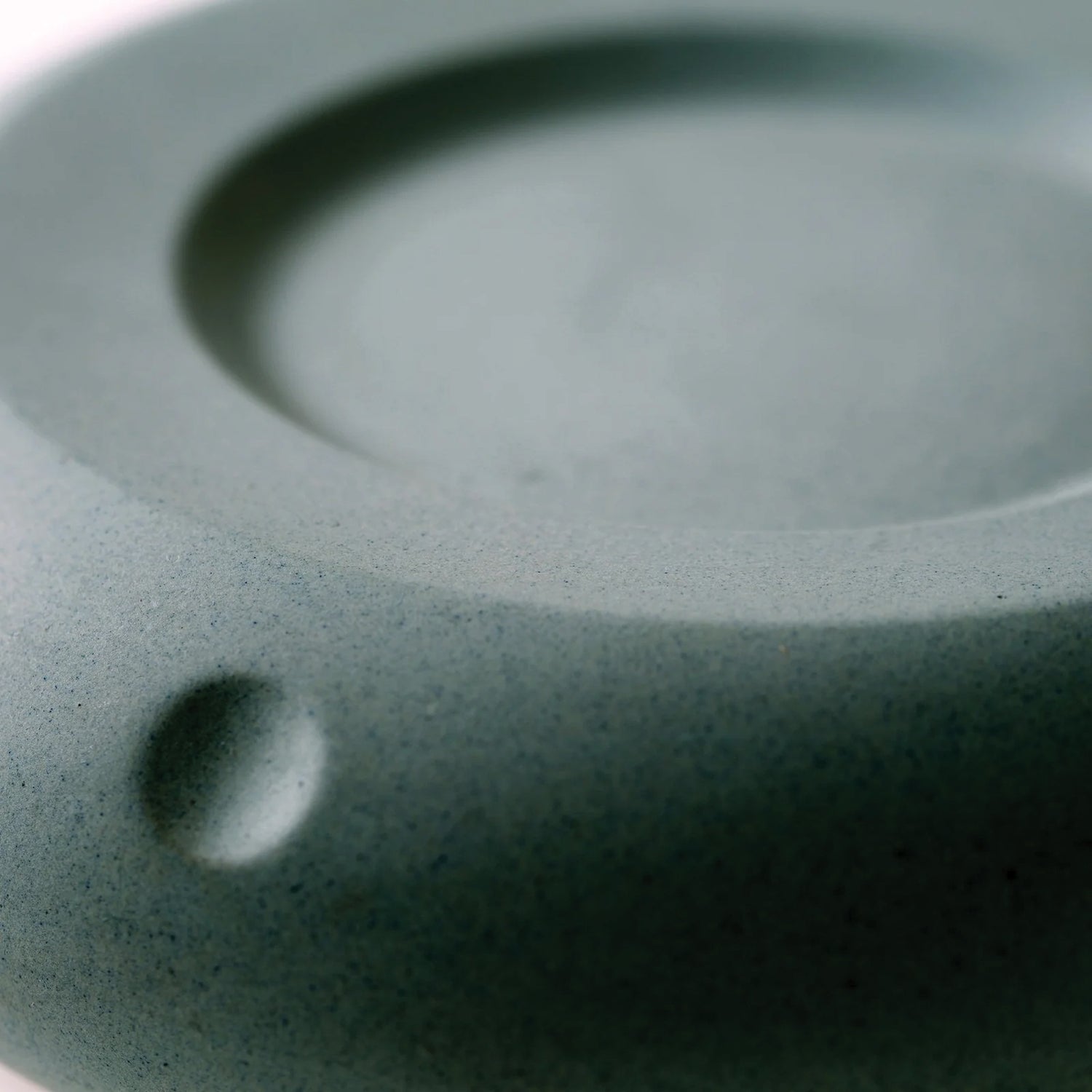 The Base
The Vortex Generator rests inside the Swirl's hand-made porcelain base.
Place the carafe on the base will automatically start the Swirl, calibrating its force according to the amount of water in the carafe. Gently tap the grooved feature-like touch sensor to turn it on/off.

Made out of pure Jingdezhen porcelain colored with only natural mineral colorants, each design is uniq one-of-a-kind pattern, inspired by a pebble stone found at the bottom of a flowing river.
FAQs
What does the Mayu Swirl do?

Mayu Swirl makes your drinking water BETTER. How?

It restores the water structure by allowing it to flow in its natural swirling motion.

The vortex in Mayu Swirl aerates the water. The aeration treatment increases the transfer of gas between the atmospheric air and the water, resulting in:

- Infusion of oxygen - The swirling motion infuses fresh atmospheric oxygen to your water.

- Evaporation / release of volatile compounds - including chlorine, THMs, CO2, unwanted odors, and other VOCs (Volatile Organic Compound).

- Raised pH levels - The dissolved release of CO2 triggers a chemical chain reaction, reflected in increased levels of pH.

- Improved taste - The process of aeration means better, tastier, even sweeter water!

-These, plus the high aesthetics of the mesmerizing vortex, lead to an increase in water intake. Win!
Does the Mayu Swirl PURIFY or FILTER your water?

No. The Mayu Swirl alone will NOT remove bacteria or pathogens found in water.

Aeration is a proven method to accelerate the evaporation of some toxic volatile compounds. 

With your Swirl, you should be using filtered water. Learn more about which purification technologies are best for you. 
Does the Mayu Swirl work for all kinds of water?

YES! The Mayu Swirl works with every type of drinking water.Whether you're drinking unfiltered tap water, filtered water, Reverse Osmosis water, or distilled water, the Swirl will enhance the physical properties and chemical characteristics of your drinking water.

* We do highly recommend using a good filter, though.
What's included in the Mayu Swirl set?

The Mayu Swirl set box includes:

- 1.5L glass carafe with built-in impeller- hand-blown grade A borosilicate glass; light weight, crystal clear and dishwasher safe.

- Closing lid for storage - made of stainless steel (304) or bamboo with a food-grade silicone seal.

- Vortex generator base - handmade porcelain, coupled with automatic load and touch sensors for a perfect, hassle-free vortex.

- Rechargeable li-ion battery - up to 7hours of wireless use on a single charge.

- USB A to USB C cable – easy to connect

- 2 years limited warranty.