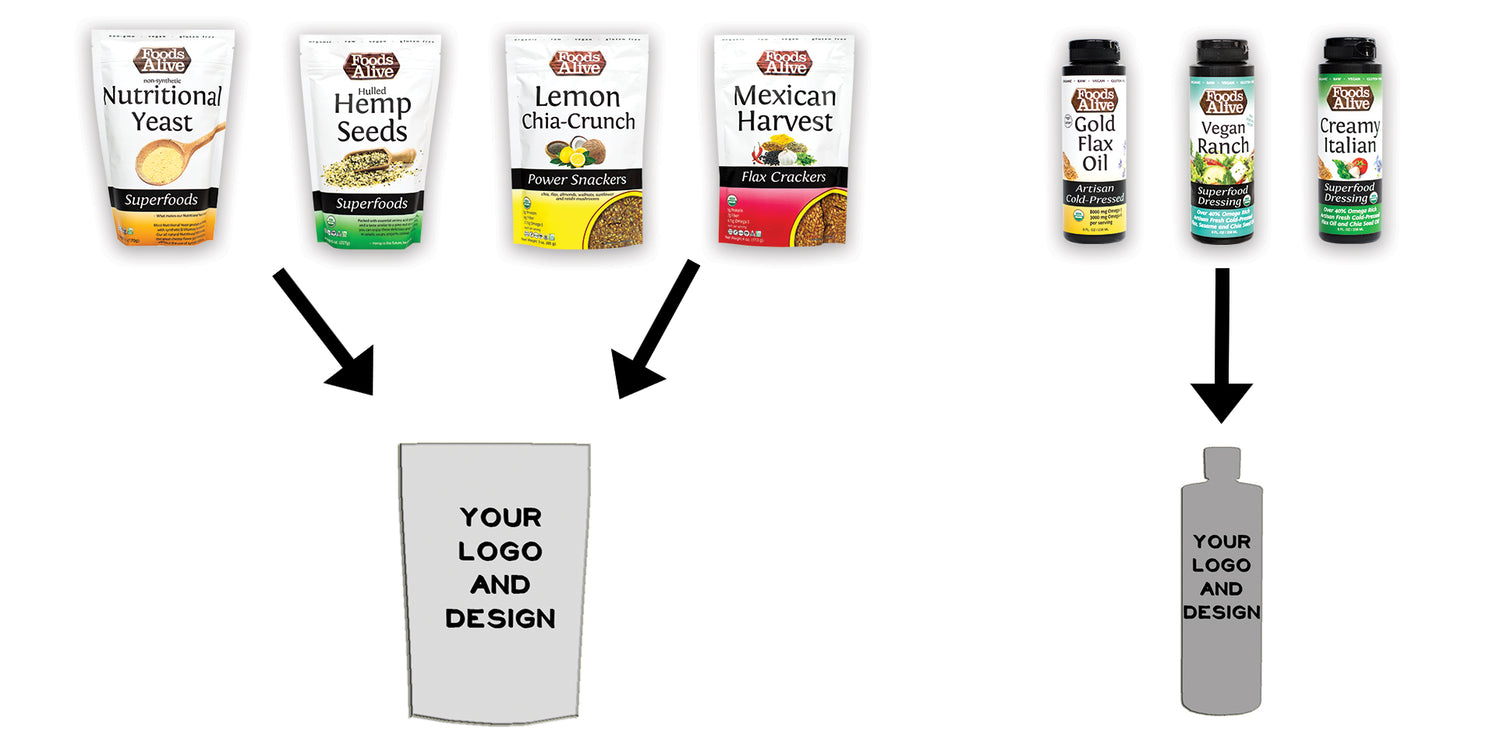 Private Label
Foods Alive is a family-owned company dedicated to creating REAL health food that still tastes amazing! Our family of gourmet products contains only the highest quality Organic, Non-GMO, Vegan, Kosher, and Gluten-Free ingredients.
When you choose to make our high quality products uniquely yours, you will gain your customer's trust and loyalty so they will know to come back to you for REAL health food that tastes amazing.
Choose from a variety of Foods Alive products or suggest your own recipe!
Sprouted Crisps
Artisan Cold-Pressed Oils
Artisan Salad Dressings
Superfoods